Unlocking the Secrets of Luggage Storage: A Side-by-Side Comparison of Popular Services in Paris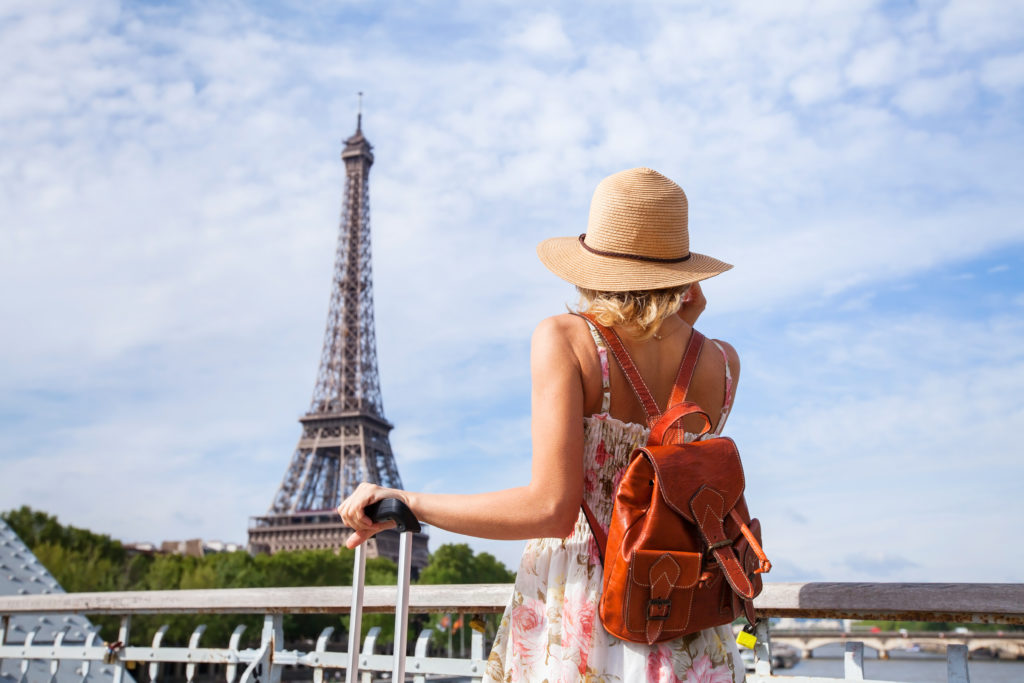 Hey there! Are you planning a trip to Paris and wondering where to store your luggage while you explore the city? Look no further! We've got you covered with our comprehensive guide to luggage storage in Paris for 2023.
Paris is a popular tourist destination and offers a wide range of options for storing your bags, whether you need to store them for a few hours or a few days. In this guide, we'll take a side-by-side look at some of the most popular luggage storage services in Paris, including their costs, locations, and hours of operation. We'll also provide tips on how to choose the best option for you and how you can support local businesses by choosing certain services. So, whether you're a first-time visitor or a seasoned traveler, this guide will help you make the most of your trip to the City of Light.
So let's have a look at what could be the best option for you:
| | | | |
| --- | --- | --- | --- |
| | LuggageHero | City Locker | NannyBag |
| Price | from 8.9€/24h | from 15€/14h | 12€/24h |
| Hours | 24/7 | 8:00-22:00 | 24/7 |
| Insurance | 2500€ | Limited | 1000€ |
| Flexible arrival | yes | no | no |
| Number of stores | 33 | 5 | 55 |
| Size limitations | No limitations | max 48x61x85 | max 30kg/1.5m |
| Ratings | 4.7 | 4.6 | 4.8 |
| Reviews | 122071 | 189 | 27802 |
| Discount | 2 hours free | no | no |
LuggageHero is our recommended luggage storage service in Paris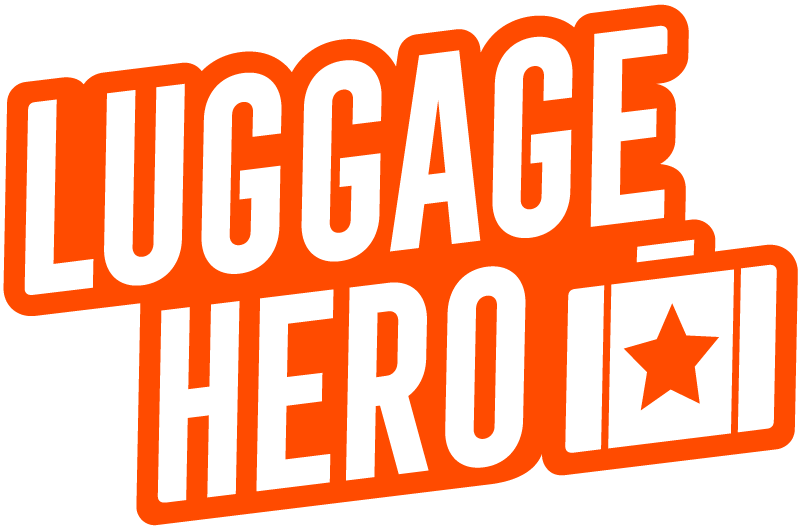 LuggageHero is a Danish luggage storage company with 33+ locations in Paris.
LuggageHero utilises the free space in local shops, cafes, and hotels for you to store your luggage.
The only luggage storage company that provides the option of a pay-by-the-hour and daily luggage storage service is LuggageHero.
Need to store your luggage for even longer than 24 hours? No problem! With a daily cap and a lowered price for each following day of storage also stands as an available price-friendly solution.
Download the easiest luggage storage app in Paris
For even more comfort you can download the easiest luggage storage in Paris app created by LuggageHero. This app allows you to find places to store your luggage anywhere in Paris.
Feel free to use LuggageHero anywhere with the official app for iPhone and Android which is the easiest way to book storage for your bags. However, no need to worry – if you don't want to download the app, you can simply book your luggage storage in Paris through the website too.

MODERN TRAVEL LOVERS EVERYWHERE know that having to drag your luggage around can cost you your trip. It can slow you down, exhaust you; it can cause you to miss the simple pleasures of travel or simply keep you from having that all-round worthwhile and enjoyable trip you set on in the first place.
In that case, storing your luggage makes all the difference.
Imagine arriving at a Paris station and having to stay put because of your bags. With so much to do and so many great attractions to see in Paris such as The Louvre Museum, Place de la Bastille, Hotel de Ville, Montmartre & Sacré-Cœur and of course not to forget The Eiffel Tower, you don't want your baggage depriving you of your freedom. City lockers in Paris are everywhere and ready to help you with your baggage.

Luggage Storage in Paris
There is a huge number of luggage storage options in Paris. To begin with, many train stations offer luggage storage options. You can find luggage storage near Gare du Nord – one of the six large terminus stations of the SNCF mainline network for Paris.
Left Luggage Paris Storage Options
So, what should you do when you are searching for city lockers in Paris? You can't allow the weight of your luggage to slow you down!

You need to find a left locker storage location that's close and convenient to YOU and the vicinity you will be in so you can safely store your bags and put your mind at ease while you enjoy the city of Paris. Storage lockers in Paris can be a bit difficult to find if you don't have the right information.

Modern travelers nowadays use luggage storage platforms and search "luggage shop near me" or "luggage storage near me" to find an available city storage location in local shops, cafes, galleries and hotels that's tailored to suit their travel needs. If you want to step up your research game, you can google in French. Just type consigne and the desired area, for example "consigne Gare du Nord" ,like this you can find even more storage lockers in Paris.
Half the price of station lockers and airport lockers
Luggage lockers, also called city lockers, are often at least twice as expensive on a daily basis as LuggageHero's luggage storage service. Until fairly recently, travelers could only stow their bags in these luggage lockers, which have limited pricing and location flexibility where to go and deposit luggage. Today, LuggageHero offers many stores in different cities in order for you to always have the option of dropping off your luggage in a secure location. Unlike luggage lockers in stations and airports, LuggageHero also offers both an hourly and daily rate for maximum flexibility. LuggageHero strives to offer secure and cheap luggage storage near you at all times.
Luggage storage facility for suitcase, baggage and odd-sized luggage
We check all our hotels and local shops to ensure that we can accommodate your needs, whether it's ski equipment, photo equipment, backpacks or anything else. This is yet another way for us to give you the most flexible baggage storage, suitcase storage and luggage deposit.
Our service is similar to hotel luggage storage
Many travelers who have been customers at hotels have asked the staff at the reception if they could store their luggage until they leave the city later in the day. We offer, mostly, the same service for everyone – no matter if they stay at a hotel, Airbnb or anywhere else. We are always ready to help you out.
Stow your bags in verified stores with this discount code
We offer our loyal customers and new customers a discount code for two hours of FREE luggage storage. The discount code works the rest of 2023 in ALL cities and ALL stores – including Premium Partner stores!
Store your luggage and don't think about it anymore
You can store every kind of luggage at our locations. It doesn't matter which size your luggage is, what's important is that you can chill without it. Store every kind of bag: backpack, trolley, ski equipment, and so on. And there's more! You choose how you want to pay, if by the hours or daily.
Flexible and easy to use
Are you staying more than one day? Don't worry! Not only is it super easy and flexible, but LuggageHero is also convenient: after the first day, you'll only pay 5€ per bag! Your luggage can stay in our store locations also for long periods!
Is there any difference between left luggage and luggage storage?
Left luggage is the luggage that people leave in an established luggage storage facility. Left luggage is mostly being used in the UK. Luggage storage is a storage facility where luggage can be left. Luggage storage is the term used internationally when referring to storing luggage. To sum up, there is absolutely no difference between the two concepts. Both reflect people's need of storing luggage that can be collected at a later time. So whether you are looking for left luggage or luggage storage, LugaggeHero can take care of your belongings.
Major Stations in Paris
Gare du Nord is actually the busiest station in Europe and one of the busiest stations in the world! Also seen under the name Paris-Nord, the station is one of the six large terminus stations of the SNCF mainline network for Paris, France. You can find luggage storage options in Gare du Nord inside and just outside of the station.
It opened in 1846 and the building itself was designed by the architect Jacques Hittorf in 1861. The Gare du Nord provides a large network of rail links to: the northern suburbs of Paris (RER), Lille (TGV), Brussels, Amsterdam and Cologne (Thalys), London (Eurostar), etc. At Gare du Nord, you can find:
Cafés, newsagents and a gift shop
A bureau de change
Cash machines
Toilets with baby-changing facilities
Self-service ticket machines
And a lot more! Gare du Nord is served both by métro and RER lines as well as a number of bus routes.
The Gare Montparnasse handles trains using the TGV Atlantique high-speed line to numerous locations around France and the Spanish border at Hendaye & Irun for onward trains to San Sebastian or Lisbon. The station is very popular for the famous train crash in 1895 when a train crashed through the buffers and the station facade ending up nose-down on the street below.
Gare Montparnasse serves intercity TGV trains to the west and south-west of France including Tours, Bordeaux, Rennes and Nantes, and suburban and regional services on the Transilien Paris – Montparnasse routes. There is also a metro station located right by Gare Montparnasse making the city easily accessible from there. Gare Montparnasse is located on 17 Boulevard de Vaugirard, in the 15e arrondissement.
Gare de l'Est is located very near Gare du Nord. It only takes five minutes to get from one of the stations to the other. Luggage storage facilities can be found inside the station and there are also several locations just outside of the station if you choose to use a service like LuggageHero.
From this station, you can also take trains which are going to to Reims, Nancy, Metz, Strasbourg, Stuttgart, Frankfurt and Munich. You can use Trainline Today to find all the places where you can go from Gare de l'Est and the timetables of all departures.
Gare de Lyon (officially Paris-Gare-de-Lyon) is the third busiest station of France. The station can be found in the 12th arrondissement, on the north bank of the river Seine, in the east part of Paris. You can store your luggage both inside Gare de Lyon and outside the station (just a few minutes walk).
From Gare de Lyon, you can take a train to go to the south of France, southern Germany, Monaco, Switzerland, Italy and Spain. The station handles around 90,000,000 passengers every year making it one of the busiest stations in both Paris and Europe. Gare de Lyon is a beautiful station in Paris which is often considered a classic example of the architecture of its time.

Luggage Storage in Paris Stations 2023
One of the most ideal places to store your luggage is around major train stations and metros. Most train stations have lockers or left luggage so that travelers can store their bags and go explore the city. Most train stations in Paris also have a great connection to Charles de Gaulle Airport or Orly Airport.

You can leave your luggage anywhere around Paris, especially just outside every major train station. There are luggage storage service locations within a quick walking distance from any major station in Paris. And after taking a look at the comparison, you will also find that by storing your bags just outside the stations with one of the partner locations in Paris, you will save a lot of money on storage. That way you can just leave luggage in Paris, whenever and wherever you need it.
Below, we have listed all the companies that provide luggage storage within the respective stations or just outside of them. Finding left luggage in Paris that's right for you has never been easier.
Most Popular Paris Stations Luggage Storage:

Left Luggage Around Paris Airports 2023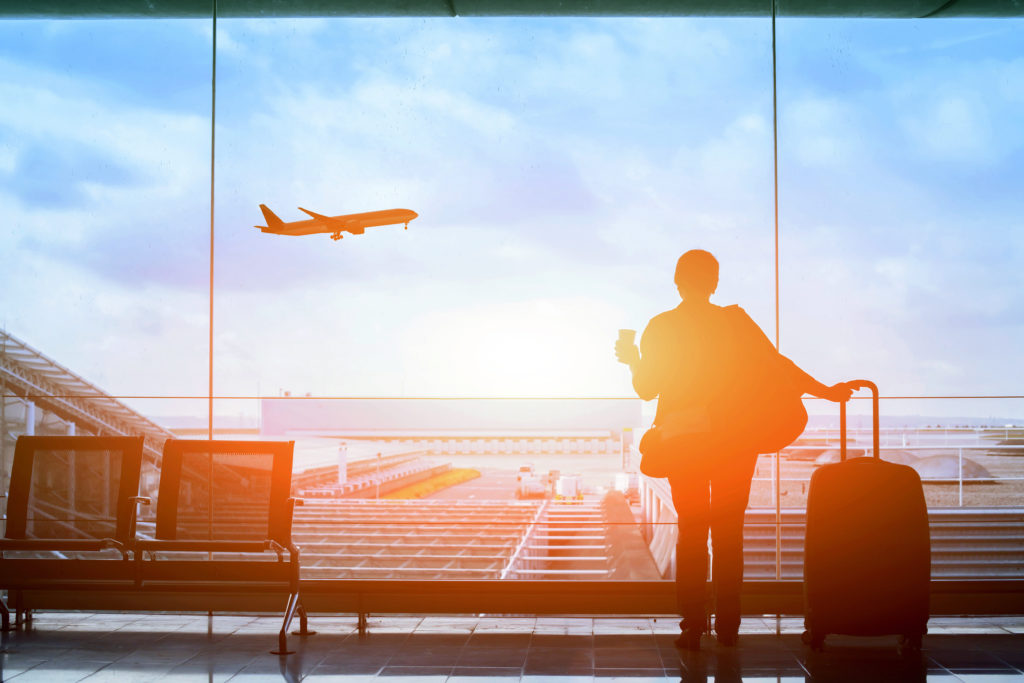 Paris has two airports, Roissy Charles de Gaulle (CDG) to the north and Orly (ORY) to the south. Both airports are linked to Paris by shuttle buses and express trains which makes it easy to get to the city and explore attractions such as the Eiffel Tower, the Louvre and Montmartre & Sacré-Cœur.

With such an efficient public transport system connecting the airport and the city, it's easy for travelers to store their luggage next to railway stations or bus terminals. The convenience of this, of course, is that you don't have to store your luggage at the airport, make that trip to the city and then back to the airport to pick up your luggage before checking into your hotel that evening, for example. Instead, you can just store your bags close to where you will actually be in the city. And what's more convenient and user-friendly than having that option? It's like having an "as-you-go" Paris luggage storage.

Here are the luggage storage guides for the two Paris airports:

Luggage Storage Around Famous Attractions in Paris 2023
Most attractions and museums in Paris have a very strict luggage policy and many are missing lockers in Paris. Due to safety purposes, visitors are not allowed to bring large bags and suitcases inside museums and most famous attractions which is why it may be so important for you to have luggage storage on demand.

But don't let that keep you from visiting these wonderful places – this guide covers all the storage Paris solutions located near some of the most popular attractions and museums such as The Eiffel Tower, The Louvre Museum, Hotel de Ville, Montmartre & Sacré-Cœur, and Place de la Bastille.

There are plenty of options for you to store your bags just outside of these locations and you can choose where you want to store your luggage based on which location is most convenient for you.

Trusted Baggage Storage in Paris Services
This guide provides you with some of the most trusted luggage storage services in Paris. You can scroll back up to the beginning of this page to learn more about LuggageHero, Nannybag, Radical Storage, Eelway and Self-Storage Access.

Here are links to the Trustpilot accounts of respective luggage storage services available in and around Paris. You can read more about what their customers have said based on their personal experience with these luggage storage companies. This way, you can decide which luggage storage company you trust best, and which one seems like the perfect fit for you.
LuggageHero: Click here to read Trustpilot reviews
Nannybag: Click here to read Trustpilot reviews
Radical Storage: Click here to read Trustpilot reviews
And one last thing, please, look out for luggage storage scams in Paris. It's important you check online reviews on platforms like Trustpilot, Yelp, Google and/or Facebook and take the feedback of other luggage storage users into consideration before choosing where to store your bags in Paris.

All Left Luggage Storage Services Tried By Us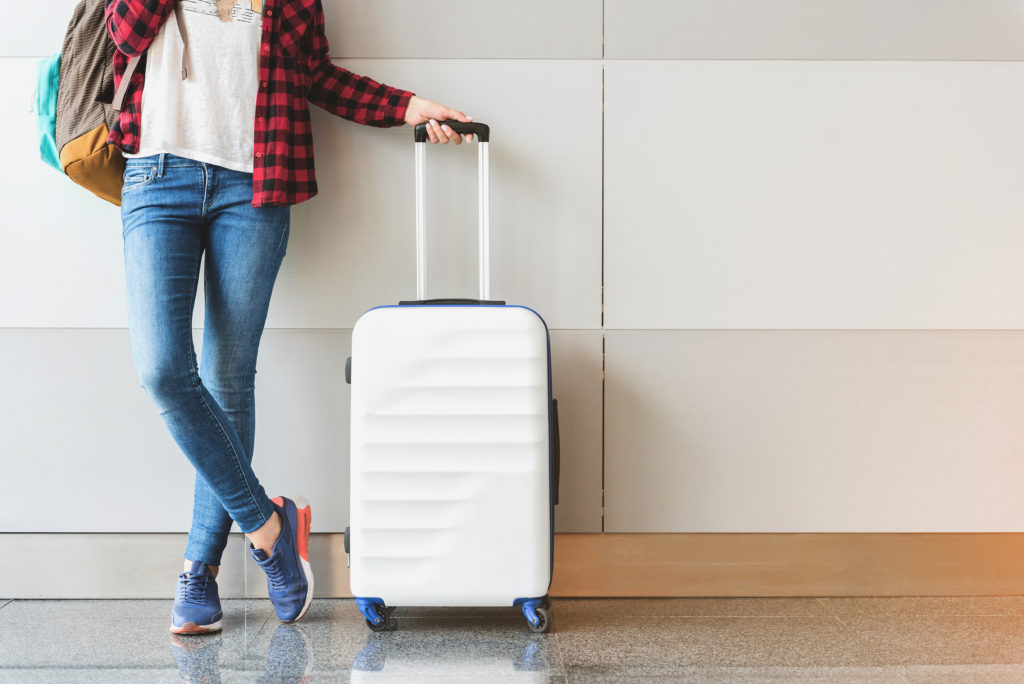 All the bag storage service companies on this Paris guide are vetted by us and we have personally tried all the services ourselves. We have carefully selected the best luggage storage companies and have listed each according to:
Price (per day/hour)
Travel-friendly terms (cancellation fees, discounts, etc.)
Reviews from third party providers
Insurance coverage (will you be covered in the worst case scenario)
This guide was created with the purpose of keeping our fellow travelers informed everywhere. By everywhere, we mean, not only travelers looking for bag storage in Paris, but everyone travelling the globe and needing some luggage storage assistance along the way.
Thus, if you are satisfied with the luggage storage service you have chosen and used after taking the information we have provided you with into consideration, then there is a huge chance that your preferred brand is also available at your next destination.

Lucky you, many of these luggage storage services have luggage lockers in Paris or left luggage storage locations in cities worldwide too!
Wishing you safe and hassle-free travels! Enjoy your stay in Paris
HotelsHero
Need a place to stay in for just a day before a long flight? Maybe you not only need to store your luggage but take a rest yourself after an exhausting day in Paris. What do you do in that case?
By using HotelsHero you can save up to 75%! You can book a room or a whole apartment just for a day without having to stay overnight – something we have all been waiting for. Relax in the room, get some work done, or use the amenities that the hotel has to offer.
Frequently Asked Questions about Luggage Storage in Paris
Where can I store luggage around Paris?
You can store your luggage in various locations around Paris such as in most stations which have lockers or in luggage storage services like LuggageHero where your luggage is safer than lockers and you get your belongings insured if you add on insurance. You can store your luggage near major stations, airports, and attractions such as Gare du Nord, Orly Airport, Gare Montparnasse and Notre-Dame de Paris.
How can I find luggage storage in Paris?
You can find luggage storage in Paris by simply doing a google search. Apart from that you can check out many locations by going to the LuggageHero website and finding the one closest to you. Other ways to find luggage storage is to check out local stations or even ask the hotel you are staying in if they offer luggage storage during or after your stay.
Can you store luggage at the Eiffel Tower?
Unfortunately, it is not possible to store luggage at the Eiffel Tower. However, you can explore other options which offer bag storage nearby. For example, LuggageHero offers luggage storage as close as 250 meters from the Eiffel Tower.
Can you leave your luggage at Paris Airports?
You can leave your luggage at Paris-Charles de Gaulle 2 airport from 6:00 AM to 21:30 PM every day of the week. The location for the lockers is at CDGVAL station's exit which is near the RER train station. However, since it is only available during the day, if you have a layover during the night, you might want to explore other options.
Can I store my luggage at the Louvre?
Yes! The Louvre does offer bag storage options. However, you are not allowed to bring any items exceeding 55 cm x 35 cm x 20 cm into the museum. Important note: all luggage left in the lockers must be collected the same day or it may be thrown away.
Is there luggage storage at Gare du Nord? 
There are many opportunities for luggage storage near Gare du Nord. There are automatic coin lockers at the Gare du Nord station where you can store your luggage for a fee. The lockers are available every day from 6.15 to 23.15 including weekends. The prices are different depending on the size of your luggage, however you should not pay more than €9.50 for the item.
Does Disneyland Paris have luggage storage?
Yes, you can find luggage storage in Disneyland Paris. You can use it both if you are a hotel customer or any regular customer so you should always have the option to store your luggage there.
Can you store luggage at Orly airport?
Yes, you can. Paris-Orly Airport offers baggage storage in terminal Sud public area near Gate G departures hall. Bagages du Monde is able to ship, store (short term or long term) or wrap your luggage. The prices for luggage storage at Orly airport begin at €3 making it fairly cheap. However, cheaper options do exist near the airport if you use a luggage storage service like LuggageHero.
Customer Reviews