Luggage storage in Paris Charles De Gaulle Airport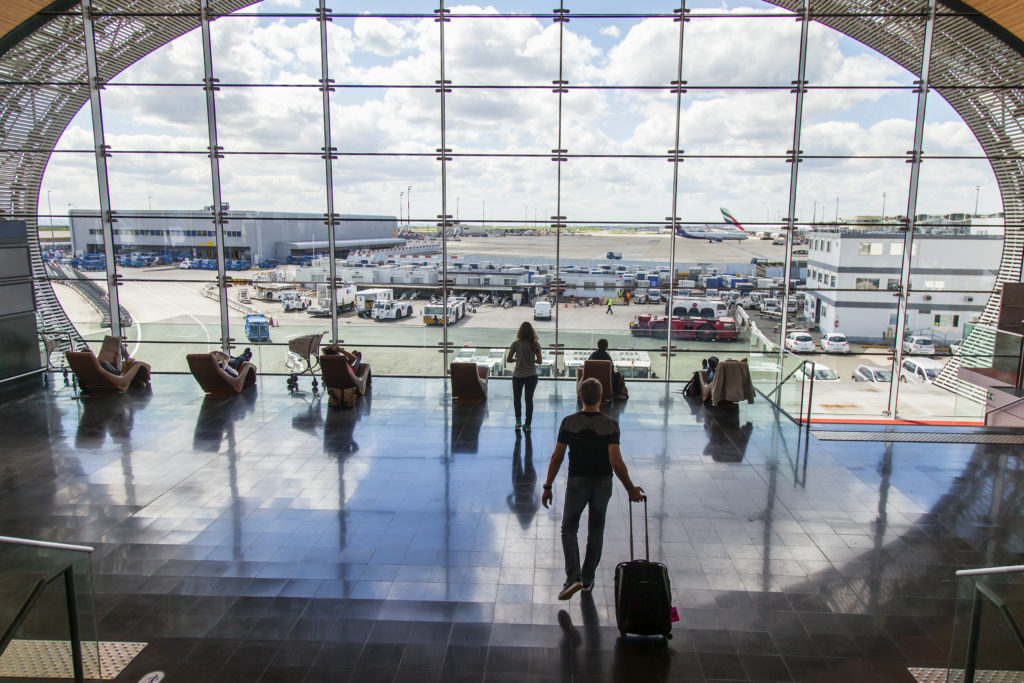 You might have heard of Charles De Gaulle Aiport by the name of Roissy Airport – the largest international airport in France and the second busiest airport in Europe. The name of Charles De Gaulle comes from Charles André Joseph Marie de Gaulle who was a French army officer and statesman who led the Free French Forces against Nazi Germany in World War II. The airport opened in 1974 and in 2019 it became the world's tenth busiest airport and Europe's second busiest airport (after Heathrow).
LuggageHero is our recommended luggage storage near Charles de Gaulle Airport
Paris Charles de Gaulle Airport covers 32.38 square kilometers of land. IF you want to go from the airport to the center of Paris, taking a train from Charles de Gaulle airport (CDG) is a fast and fairly affordable option. The RER B train runs from Charles de Gaulle airport (CDG) every 10 to 20 minutes and takes about 50 minutes to reach the city center of Paris.

When you arrive at the center of Paris you might want to explore and enjoy the city, which is where the weight of your luggage may become a nuisance. That's where it is important to consider luggage storage options.
LuggageHero has many locations around the center of Paris where you can store your luggage either for the short term or the long term. LuggageHero has locations near the Louvre, Eiffel Tower, Gare du Nord, Gare de l'Est and many other locations near major attractions in Paris.
Pricing per bag
LuggageHero is the only service that offers both hourly and daily prices, from €1/hour or €8/day
That is why our recommended luggage storage service is LuggageHero. LuggageHero offers services near all major hubs in Paris at affordable prices, making it affordable and convenient for travelers to enjoy the city without the weight of their luggage.
Download the easiest luggage storage app in Paris
For even more comfort you can download the easiest luggage storage in Paris app created by LuggageHero. This app allows you to find places to store your luggage anywhere in Paris.
Use the official LuggageHero app to store your bags anywhere around the city
Or download the App by scanning this QR code. It's that simple!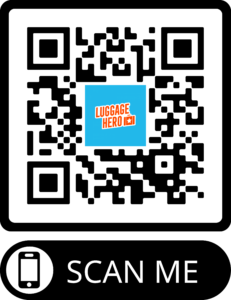 Is there any difference between left luggage and luggage storage
Left luggage is the luggage that people leave in an established luggage storage facility. Left luggage is mostly being used in the UK. Luggage storage is a storage facility where luggage can be left. Luggage storage is the term used internationally when referring to storing luggage. To sum up, there is absolutely no difference between the two concepts. Both reflect people's need of storing luggage that can be collected at a later time. So whether you are looking for left luggage or luggage storage, LuggageHero can take care of your belongings.
Store your luggage and don't think about it anymore
You can store every kind of luggage at our locations. It doesn't matter which size your luggage is, what's important is that you can chill without it. Store every kind of bag: backpack, trolley, ski equipment, and so on. And there's more! You choose how you want to pay, if by the hours or daily.
Flexible and easy to use
Are you staying more than one day? Don't worry! Not only is it super easy and flexible, but LuggageHero is also convenient: after the first day, you'll only pay 5€ per bag! Your luggage can stay in our store locations also for long periods!
Luggage storage options in Charles De Gaulle Airport
If you wish to store your luggage in Charles de Gaulle Airport, you can find the option of securely depositing your baggage at the central lockers located at the CDGVAL station's exit, near the RER train station. This option is, however, available 7 days a week, from 6:00 AM to 21:30 PM. This means that if you have a night trip, you might need to look for other alternatives that work 24/7 which is where other luggage storage companies may come in handy.

Left luggage at Charles de Gaulle Airport
You can find the option of storing luggage at CDG by using EasyCDG.
The Left luggage facility is located in terminal 2 (before security) nearby the Railway station Aéroport Charles de Gaulle 2 (Level 4).
All items are subject to security checks, including X-ray screening and random hand searches. That means that if you wish for your luggage to not be touched and tampered with – you might want to consider another luggage service like example LuggageHero.

Facilities and services at Charles De Gaulle Airport
Finding lost properties at CDG:
Terminals 1 and 3: +33 (0) 1 48 62 13 34, objetstrouves-cdg1@adp.fr
Terminal 2: +33 (0) 1 48 16 49 66, objetstrouves-cdg2@adp.fr
Medical Aid
There is a 24 hour health centre in terminal 2F, as well as pharmacies in terminals 1, 2A, 2B, 2C, 2D, 2E and 2F.
Toilets
You can find toilets in every terminal, and all have disabled access. Some also have showering and cleaning options. You can also find baby-changing facilities in some of the toilets, but not all.
Help desks
There are many different information points throughout the airport, which you will be able to notice by the internationally-recognized lower case I (i) for information. For convenience, all of the desks will be able to help you out in English.
FAQ
Is there any luggage storage at Charles de Gaulle Airport Paris?
There are lockers, where you can safely leave your luggage, at Paris-Charles de Gaulle 2 airport. It is located at the exit of the CDGVAL station, near the RER train station. The opening hours of the locker service are from 6.00 to 21.30 every day in the week from Monday to Sunday.
How can I get from Charles de Gaulle Airport to Paris?
You have three options on how to get to Paris from the CDG Airport – by regional RER train, by bus, or by taxi. If your choice is a train, then you can expect it to cost 10€ and the duration of the journey is around 50 minutes. The price of bus tickets starts at 11.50€ and takes approximately 70 minutes. Although the fastest is surely a taxi, the price starts at 60€.
Where can I eat at CDG Airport?
There is plenty of restaurants or coffee shops, where you can grab a quick snack, a cup of coffee, or experience a proper dinner. Places such as McDonald's, Frenchy´s Bistro, YO! Sushi or Starbucks will surely satisfy your taste buds.
Can I shop at CDG Airport?
Yes, there is a variety of different stores in the airport. There are luxury fashion brand boutiques. Just to mention a few as Gucci, Hermes, Fendi, Lacoste among others. You can also buy perfumes and cosmetics at L´occitane, Dior, or Chanel. Jewelry or luxury watches can be purchased at Rolex, Cartier, or Swatch, and in a need for any other miscellaneous products, you will surely find it in a Duty-free zone.